Barrington Youth Soccer - Club Philosophy
BYSA Mission
To help grow the game of soccer by providing quality co-educational programs that excite, challenge, and energize young players, and in the process help to raise the standard of play at the youth level.

BYSA Philosophy
BYSA believes that local soccer organizations play a fundamental role in the on-going evolution of soccer in the United States. We take that role seriously and will endeavor to provide quality programs and resources that move motivated players along the player-development continuum. At the same time BYSA understands that children participate in youth soccer for a variety of reasons and we have a duty to the community to offer programs that encourage, excite, and energize every player, regardless of ability.

We recognize that the most important aspect of youth sports is the opportunity to teach important life-lessons to impressionable children. All players have the opportunity to benefit from the values taught through teamwork, effort, responsibility, and commitment. BYSA understands that children learn from and are influenced by the adults involved in our organization. Accordingly we demand the highest standard of behavior from every board member, director, staff member, coach, and volunteer.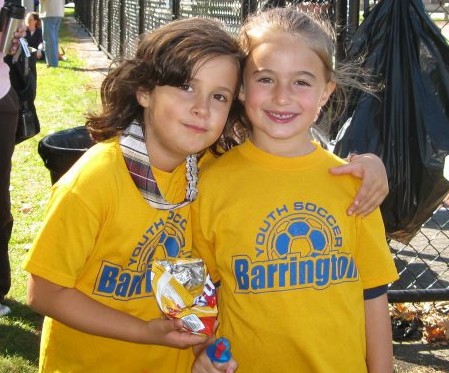 BYSA Structure and Programs
Barrington Youth Soccer Association (BYSA) and its affiliated travel club, Barrington (formerly East Bay) Soccer Club, is a 501(c) 3 non-profit corporation, incorporated under the laws of the State of Rhode Island. BYSA was formed in 1978 and Barrington Soccer Club in 1980. BYSA and Barrington Soccer Club are affiliated at the state level with Soccer Rhode Island (SRI) and at the national level with United States Youth Soccer Association (USYSA).

BYSA is governed by an active board of directors and an experienced staff. The board of directors consists of a president, vice-president, treasurer, secretary, and eleven at-large directors. Our paid staff positions consist of a director, registrar, and Head of Youth Development.

BYSA offers four primary programs:
• BYSA House League
• BYSA Camps and Clinics
• Barrington Soccer Club Travel Program
• Barrington Soccer Club Academy

Financial Assistance
BYSA offers confidential financial assistance and scholarships for our programs. Please contact Lou Larisa at l.larisa@barringtonsoccer-ri.com for more information.